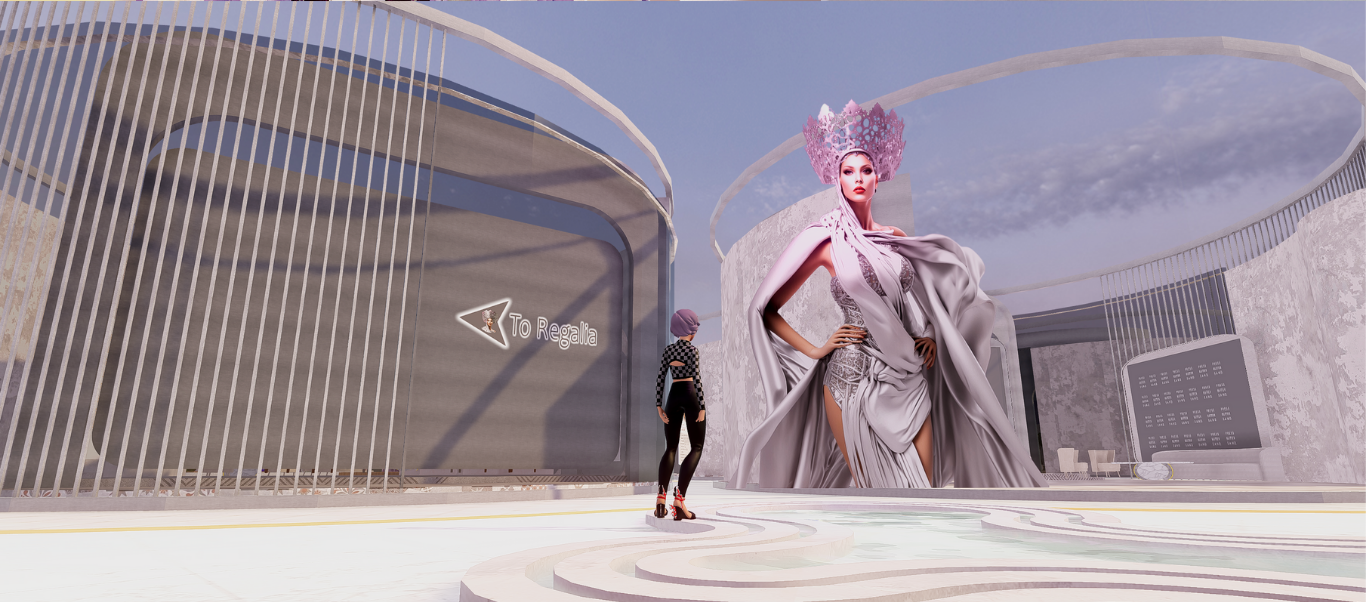 Virtual Retail Opportunities
Virtual Retail Opportunities
Unlocking New Horizons in the Metaverse
In a rapidly evolving digital landscape, the metaverse has emerged as an awe-inspiring realm that bridges the gap between the real and virtual worlds. We have pioneered an extraordinary metaverse, unlocking a world of opportunities for retail brands to thrive in our digital wonderland.
Step into Majesty: Elevating Your Brand's Presence
Majesty, a dazzling virtual retail space within the KM Universe metaverse, offers a plethora of unparalleled benefits to elevate your brand's presence and captivate a global audience. As a Majesty brand partner, your reach extends beyond boundaries, with an array of promotional opportunities across all social media platforms, presenting your products to millions of potential customers.
Picture your products showcased during real-life pageants, gaining prime visibility during spectacular gala events. Collaborate with our creative team to craft personalized workshops that resonate with your brand's identity, leaving a lasting impression on attendees.
Additionally, our metaverse offers you a dedicated space adorned with your logo, three captivating ad images, a compelling video placement, a link to your website, and customized sound settings, engaging all senses and immersing users in your brand's world.
Regalia: Emanating Elegance and Luxury
Elevate your brand to new heights with Regalia, a virtual retail space that epitomizes elegance and luxury. Engage audiences across Instagram, Twitter, LinkedIn, and Discord through strategic social media promotions, expanding your reach and fostering brand loyalty.
Stand out as your logo graces the gala dinner, making a strong statement among industry leaders and influencers. Feature in newsletters, weave your brand's story into our website, and seize the opportunity to sponsor a captivating 45-second video during the gala.
Regalia bestows you with a dedicated metaverse space comprising three eye-catching ad spaces, ensuring your brand leaves an indelible mark on metaverse visitors. Conduct immersive workshops that align with your brand's vision, both online and during live events, forging lasting connections with your audience.
Elegance: A Class of its Own
Elegance, the epitome of sophistication, provides a stepping stone for budding brands and influencers to shine in the digital realm. As an Elegance brand, you'll experience a comprehensive social media promotion across Instagram, Twitter, and Discord, enhancing your visibility among a vast audience.
At the grand gala dinner, your logo takes center stage, while newsletters, website features, and a 30-second video sponsorship further solidify your brand's position in the metaverse.
A dedicated space with two alluring ads allows you to showcase your products with finesse, creating a captivating shopping experience for users. Our billboard proudly displays all Elegance brands, presenting a united front in the pursuit of digital success.
We invite you to embark on a transformative journey that embraces the digital revolution with open arms. Our metaverse is a realm where innovation and creativity converge, and where retail brands can unleash their full potential.
Joining our metaverse means not only gaining virtual retail spaces but also embracing a cutting-edge CRM system that empowers you to retain and convert customers seamlessly. Our expert team will assist in translating your real-world products into captivating digital assets, ensuring your virtual space mirrors the real-life shopping experience.
As pioneers in the metaverse, we offer a unique opportunity for web2 brands to embrace the web3 revolution, securing their market share in this emerging digital landscape. Our vision is to provide you with a space to thrive, innovate, and transform your brand in ways previously unimaginable.
The metaverse has opened a gateway to a new era of retail, where imagination knows no bounds and boundaries dissolve. KM Universe visionary approach has paved the way for virtual retail opportunities like never before.
Majesty, Regalia, and Elegance present unique avenues for brands to dazzle and enchant their audiences. The digital realm beckons, inviting brands to harness the power of innovation, creative marketing, and immersive experiences.
Step into the metaverse with us and explore the infinite possibilities that await. As a beacon of change and progress, we are committed to shaping the future of retail in the digital wonderland. Reach out to partnerships@kmuniverse.com to discuss how our metaverse and CRM system can unlock a world of potential for your brand, propelling it to unparalleled heights in the dynamic world of web3. Embrace the journey and seize the endless possibilities that the metaverse holds.